Summer & Summer Tour; 2017 Edition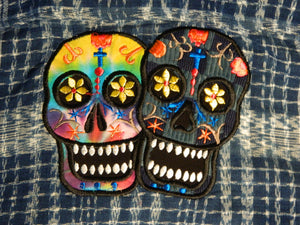 Well, summer is here, and summer Dead Tour is rolling across the country. As I write this from Ixchel's HQ on the Florida coast, it finally hits me just how amazing that is. Here at Ixchel, we have felt the nationwide buzz over the last month as everyone's preparations for the tour have gone into gear; we were delighted, and humbled, to be a part of it, as people all over the country have come to us for their tour wear. If the band hasn't hit your town yet, you can still take advantage of our "Dead & Company" discount until July 5th; we are still shipping every day, Priority 2-day service to most towns. If you are already on tour, a couple of the best vendor crews have a full complement of Ixchel wear, I won't mention them by name because the lot is, well, you know.
We will quite possibly do another discount special for Phish tour a little later this summer, look for details on Facebook or by invitation, if you're on our email list. Until then, safe travels, drink lots of fluids, and enjoy the shows.
Chris
Leave a comment
Comments will be approved before showing up.
---
Also in Ixchel Hippie Blog